Construction started last month on the Royal Navy's largest ever submarine. The nuclear sub will be over 150 meters long, weigh 17,500 tonnes, armed with Trident missiles and have accommodation for 130 male and female crew.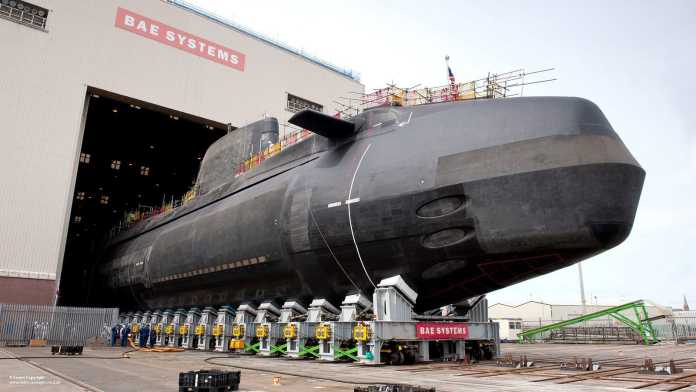 Several hundreds of suppliers are expected to be involved in the program at its peak, almost 95 per cent of those based across the UK – securing jobs from Scotland to the South of England, here at GBC Industrial Tools Ltd we are proud to be one of the suppliers to have made the cut.
The Successor project has now moved into the next stage, known as 'Delivery Phase 1', with manufacturing work beginning on structural steel work for the 'auxiliary machine space' of the first submarine: this contains switchboards and control panels for the reactor.
Defence Secretary Michael Fallon unveiled nearly £1.3 billion of new investment with BAE Systems, with some of the money being used on furthering the design of the submarine, purchasing materials and long lead items, and investing in facilities at the BAE Systems yard in Barrow-in-Furness where the submarines will be built.
At a ceremonial event at the BAE Systems yard – the home of British submarine construction – Mr Fallon began the work with a 'steel cut'.
Defence Secretary Michael Fallon said: "Britain's ballistic missile submarines are the ultimate guarantee of our nation's safety – we use them every day to deter the most extreme threats.
"We cannot know what new dangers we might face in the 2030s, 2040s and 2050s so we are acting now to replace them.
"Along with increasing the defence budget to buy new ships, planes and armoured vehicles, this shows that this Government will never gamble with our national security."
Read more by clicking here.