Working in partnership with a key client, GBC UK have been supplying MCA clamshell cutting machines to remove redundant gas pipework from structures in several locations across the north west of England.
This project is part of an initiative to improve the safety of the structures due to various incidents being reported. Some including members of the public climbing on the pipework over rivers and roads.
GBC UK are proud to be part of this initiative and are extremely happy that the use of our "cold cutting" MCA clamshell machines has improved the safety of cutting the pipes. Eliminating the use of oxy fuel cutting and the inherent risks that go with it.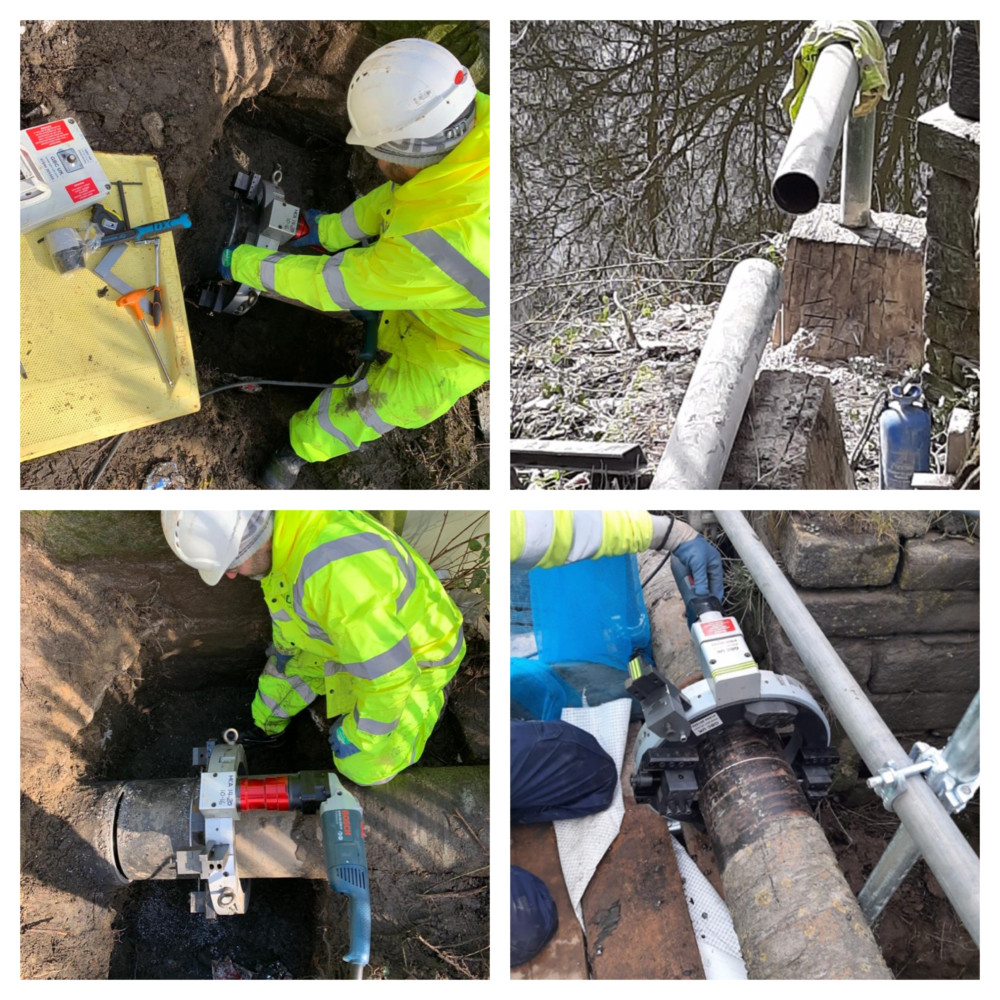 For a demonstration of our range of MCA clamshell machines please do not hesitate to get in touch with our team on 01844 201 555 or email at sales@gbc-uk.com