GBC UK are pleased to announce the appointment of PW-Tools Oy as our exclusive distributor for the Finnish, Swedish and Estonian markets for the pipe clamps, stands and purging range.
With 15 years experience within the rental and sale of pipework equipment, we are very pleased PW-Tools Oy have become a part of our network.
Some of our products below on display in the PW-Tools shop at their headquarters in Finland.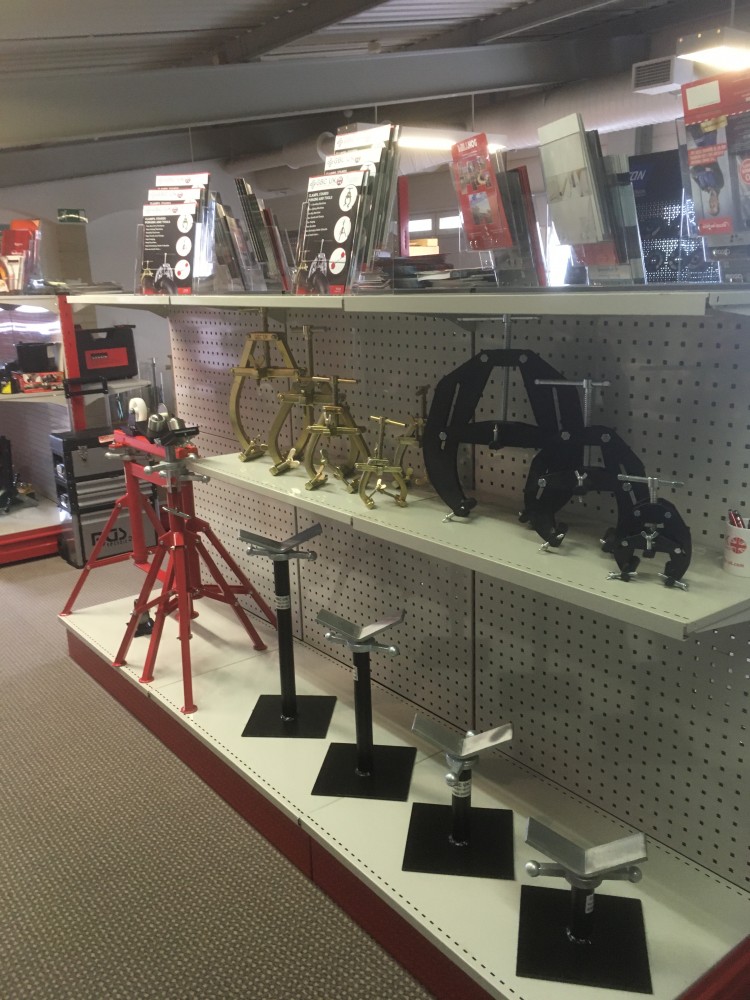 For PW-Tools Oy contact details please click **here**
Interested in joining our network? Send us an email on sales@gbc-uk.com where the team will get back to you.